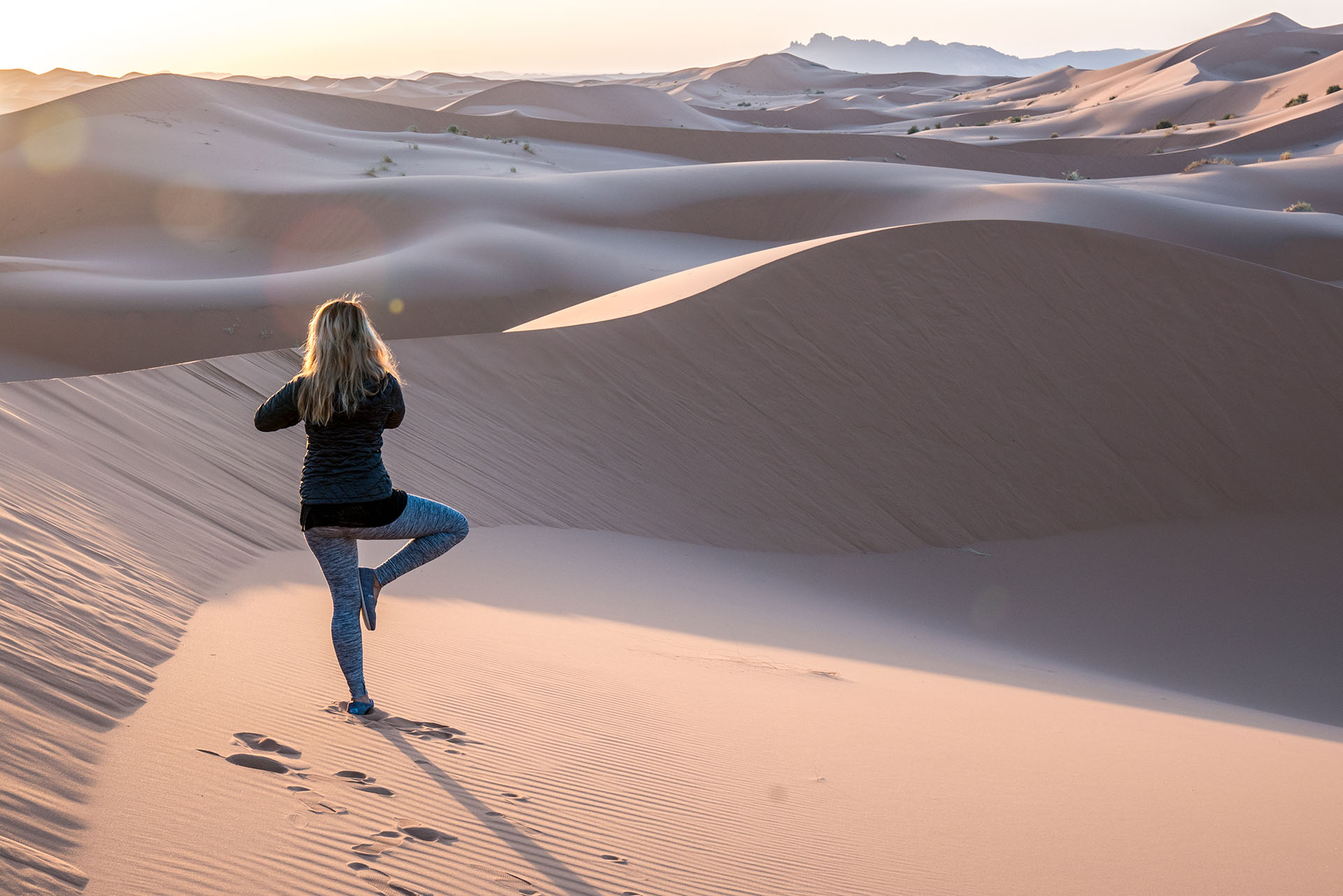 Duration : 1 day, 3 days, 5 days, 7 days
Number of people : from 2 to 20
Diet : végétarian – Juicing
Shape of your day
7h30 à 8h30 : Sitting meditation (Lama graduate master)
8h30 à 11h : breakfast, freetime and guided autonomy practice
11h à 12h : Yoga (graduate teacher)
14h00 à 16h00 : meditation or specific activities
16h00 18 h00 : guided autonomy practice
18h00-19h00 : Yoga
Différents kind of méditation and associated activities will be set up, according to your program and time of the year : Sunset or sunrise meditations, meditative walking, camel walking, meditative lunch, calligraphy, mandalas, energizing care, Tibetan sacred chants, Tibetan astrology…
Yoga is a millenial discipline who comes from India.
The word yoga comes from the sanskrit root yug which means link, tie in the sens of union of body and spirit. Yoga appears like a life phisosophy which ai mis harmony between mind and body.
Practice is based on postures (asanas) and work on breath (pranayamas).
Progressive discipline which will bring you to self discovery in a physical, mental and emotional harmony.
Yoga allows a deep relaxation in a stable spirit.
Your Yoga Teacher is set up in Morocco for 14 years and intensively practice yoga for more than 10 years. She has the Yoga Alliance International Diploma as well as a chineese medicine certificate. She practices Qi Gong, Tibetan meditation and mindfulness.
"Meditation is mind's gift to itself."
To start a meditation, we first calm and focus the mind. To do this we usually concentrate on the breath or on an object. We then use this focussed attention to develop insight. The ultimate aim of Buddhist meditation is insight into the nature of mind.
Meditation is a profound method that reaches deep enough to fully enlighten us.
Meditation can give us a bigger perspective, which in turn can lead to less stress. Experiencing less stress gives a cascade of physical and mental benefits. Physically, we can experience better sleep and more energy. Psychologically, we are simply happier.
Your Meditation Master is a qualified Lama who studies and practices meditation for more than 30 years. University Professor and Chairman of a Tibetan Meditation Center in France during 11 years, he is now set up in Marrakech where he has opened the first Tibetan Meditation Temple.
Price : 946 € / pers. (based on a 8 pers. group)
Quotation on request
Minimum guests : 6